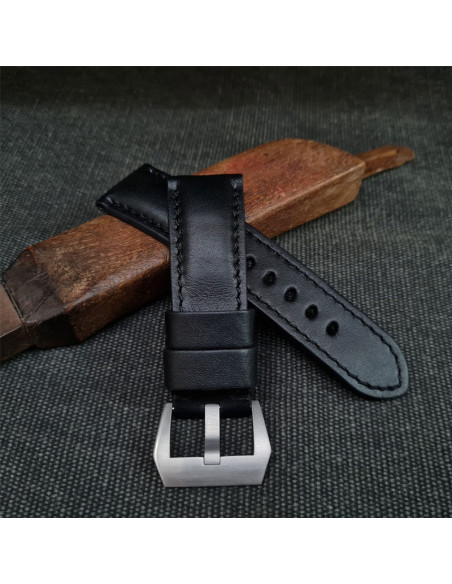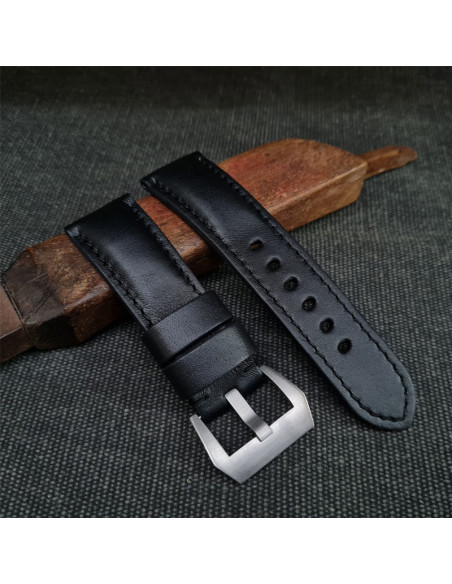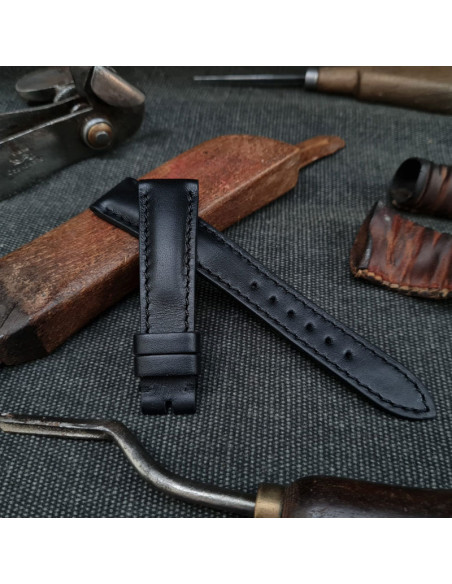 "Strap in stock- delivery in 48 hours"
Product customisation
Don't forget to save your customization to be able to add to cart
For NON-EU CUSTOMERS: You will GET 21% cheaper VAT-FREE price in your cart after choose your country in checkout process.
Padded Black model in top quality leather, handcrafted in Spain, by Jacobstraps, you can choose length, width.
Strap in stock - delivery in 48 hours
Important "Classic Buckle has a width of 16mm, 18mm and 20mm with 2mm holes"                  
               " Buckle Prev, Oem, GPF 20mm, 22mm, 24mm, 26mm with 4mm holes "
* The watches are not for sale, only the straps.
* The color of the photos may vary depending on the screen on which it is viewed (mobile, computer, tablet, etc...).