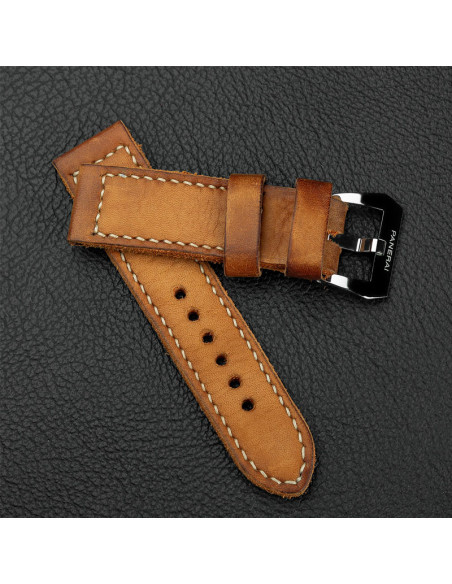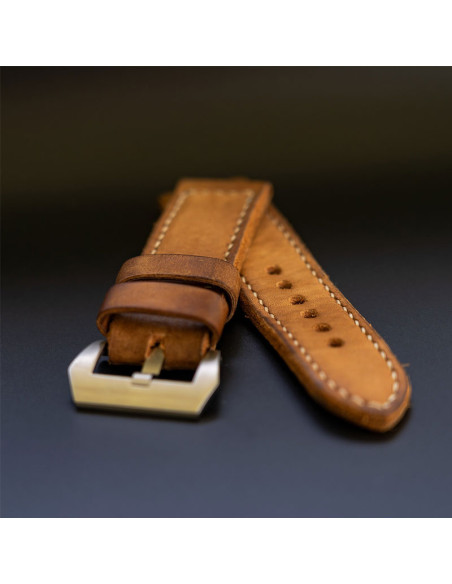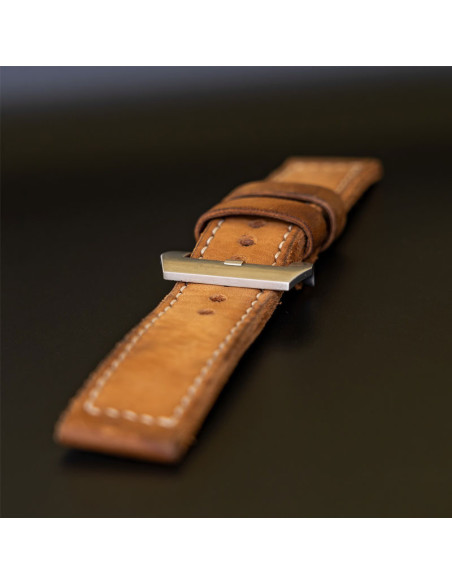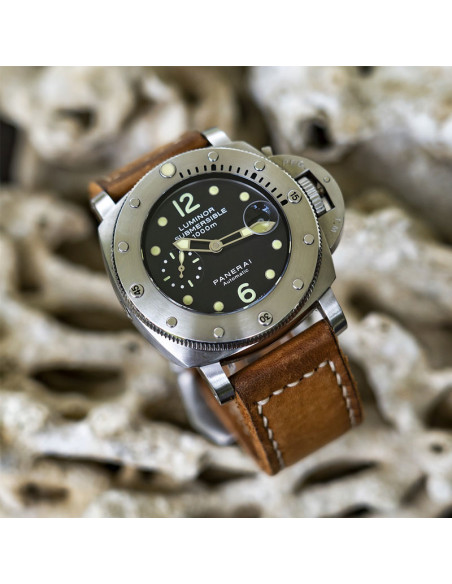 "Strap in stock- delivery in 48 hours"
**BEST SELLER**
Product customisation
Don't forget to save your customization to be able to add to cart
For NON-EU CUSTOMERS: You will GET 21% cheaper VAT-FREE price in your cart after choose your country in checkout process.
Master Siluro, made entirely by hand with 1st quality materials. This leather is made exclusively by Jacobstraps, with optimal specifications of flexibility and texture for straps, also this leather comes in crude, and the finish, dye and vintage finish, yarns, etc. .. it's exclusively handmade. It is a perfect strap for your watch!
* The watches are not for sale, only the straps.
* The colour of the photos may vary depending on the screen you look at (mobile, computer, tablet, etc...).
* Free international shipping, only includes shipping by post office